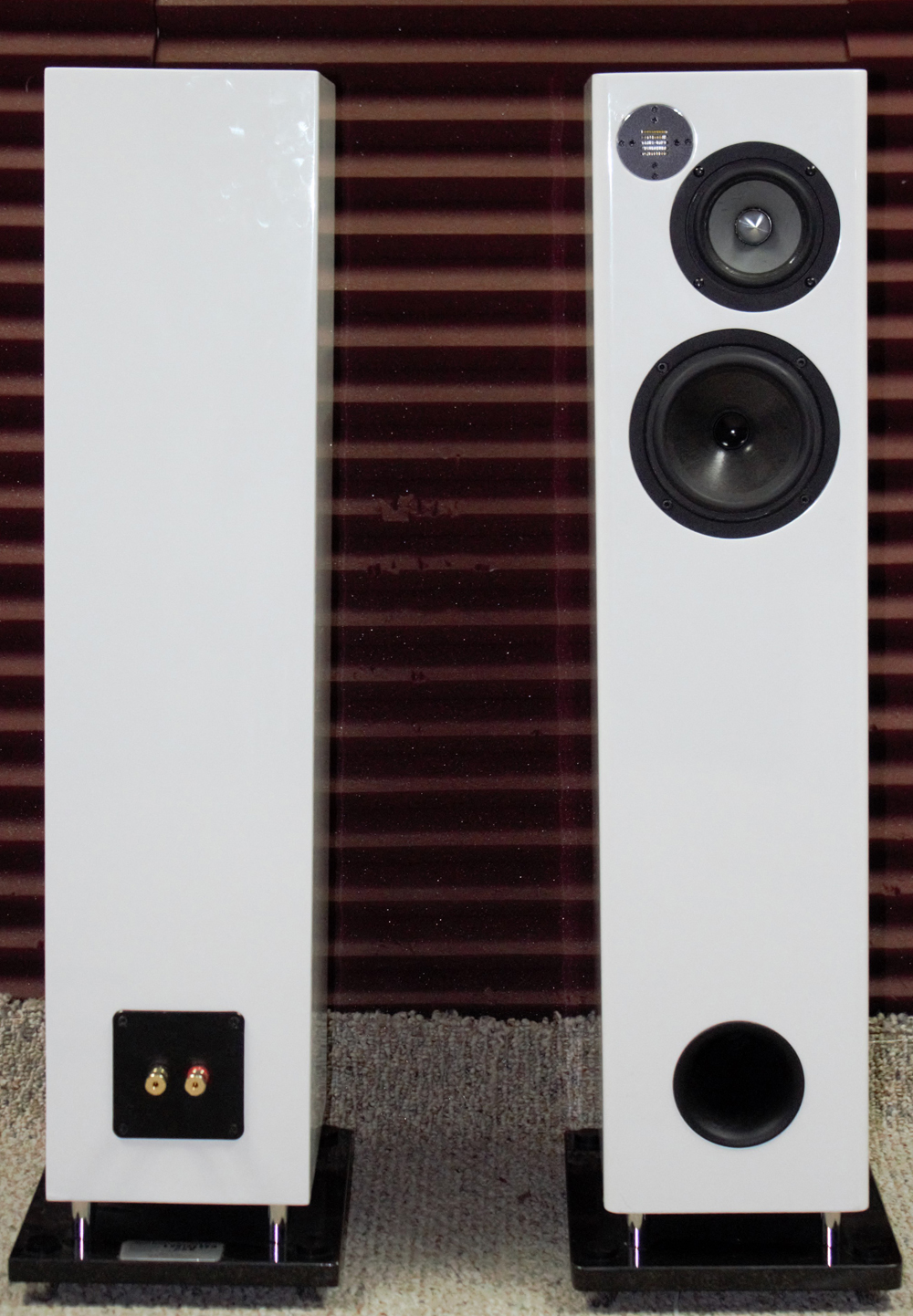 Lexington Ave-001
The Lexington Ave-001 is a modest-sized  floor-standing speaker that throws a huge soundstage similar to that from much larger (and much more expensive) speakers.
Most competitors' speakers the size of the Lexington Ave-001 are 2-ways,; in contrast, the Lexington Ave-001 is a 3-way design which produces less distortion  in the critical hearing range of 2000-5000Hz.
The innovative cabinet design and woofer loading produce bass extension down to to 32 HZ, a level typical of much larger speakers.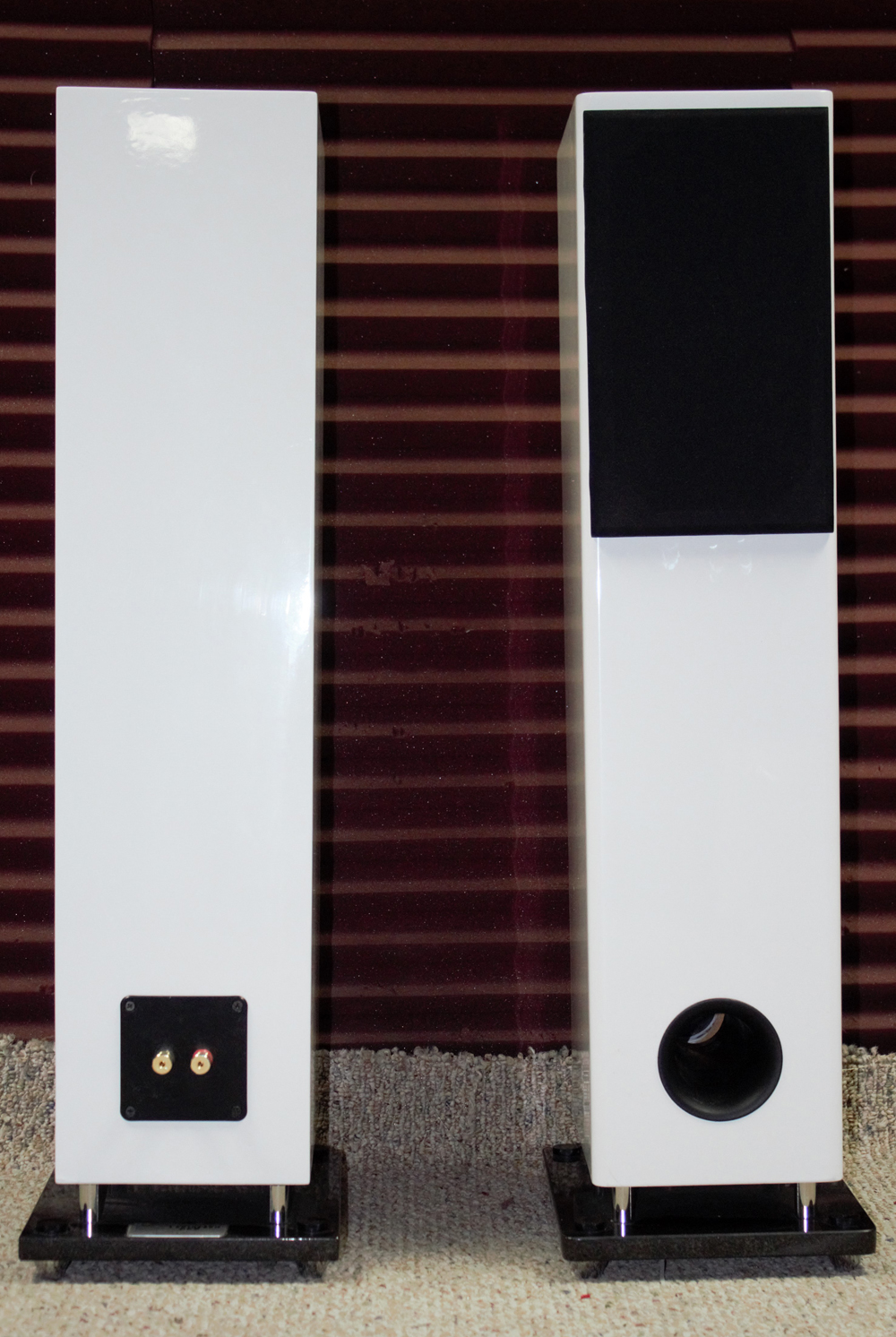 Features:
– 3 way, 4 drivers, with a ported enclosure
– Tweeter: 1″  AMT-(air motion transformer)
–  Midrange: 4″ bamboo fiber paper cone, underhung  1″ voice coil, which provides very low 2ndand
3rd order harmonic distortion
– Woofers: Two  5 ¼ Non Woven carbon fiber/Kevlar composite cone. A large 2″ copper voice coil
maximizes dynamic  range.
– Crossover points- 500Hz and 8000Hz
– Impedance: 4 ohm
– Sensitivity: 91 db/W/meter
– Frequency response: 32-27000 Hz +2db
– Power recommendation: 25-300 W
– Dimensions:  H x D x W: 34″ x 11″ x 8″ without plinth,  37″  x  13″ x 10 " with plinth
– Weight: 58 lbs with plinth
– Color: white piano is standard.  Custom colors available by request, at additional charge.
– Two magnetic grills included
Price: $2950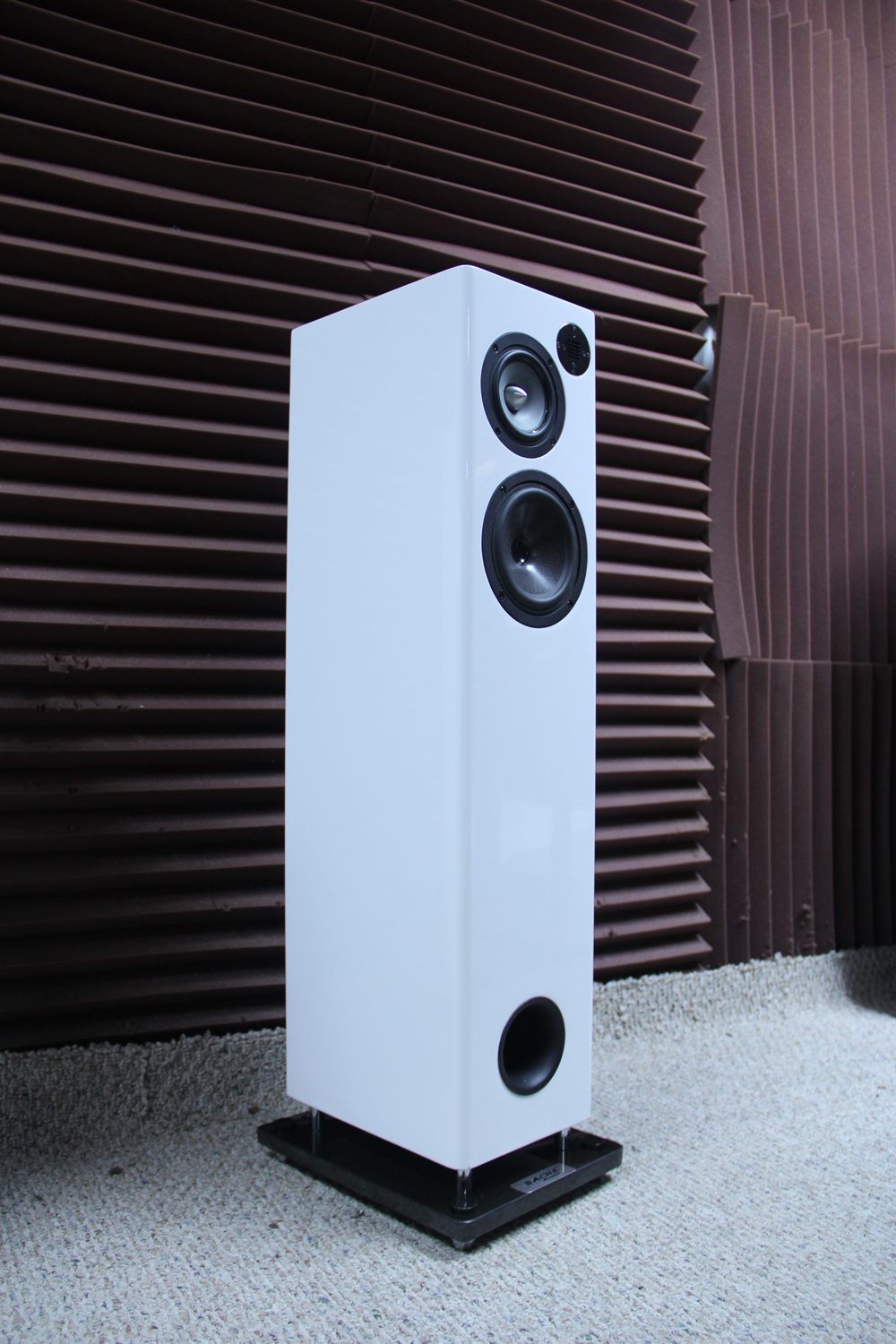 About Project